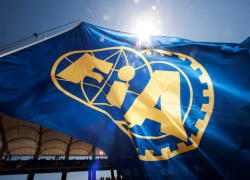 The 'Verstappen rule' which regulates a driver's movement under braking, which defending his position, has been dropped for the 2017 season.
FIA director Charlie Whiting has confirmed that the regulation, dubbed the 'Verstappen rule' is no longer in the regulations. Instead, race stewards will be given more freedom when assessing similar incidents in the future. Specifically, Whiting has said that no driver will be given a penalty unless he is "wholly or predominantly to blame for an incident".
The reasoning behind the regulation change, Whiting explains, is to provide stewards with more flexibility when making decisions and to give the ability to apply common sense.
"I think there would be a small change in some of the incidents that we've seen last year — they'd be handled quite differently simply because the so-called "Verstappen rule" is gone to the effect that before we said any move under braking will be investigated," he explained. "Now, we have a simple rule that says effectively that if a driver moves erratically or goes unnecessarily slow or behaves in a manner that could endanger another driver, then he will be investigated. So there's a very broad rule now.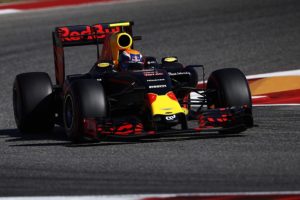 Whiting went on to say that stewards will focus on each incident and to judge it on its merits. Therefore, each incident will be considered on the basis of whether it was a dangerous manoeuvre, instead of simply determining if a driver has moved under braking.
What's more, stewards will now also have instant access to archived footage of past incidents to ensure that decision are made quicker and more consistently. "What we've done to try and help the stewards is to introduce what we call a video archiving system which allows them to instantly refer to other incidents of a similar nature. Without having to trawl through and find what happened with so-and-so, they'll be able to pull up any similar incidents. They'll be sorted by type of incident for example, causing a collision, click click, six of those incidents, see what the decisions were because they will be tagged to the incident."
The question now is what will the FIA and its stewards consider to be a dangerous manoeuvre?