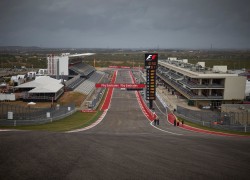 Most people would hold the opinion that the fight for the 2017 world championship is all but over. And you'd be hard pressed to make a legitimate argument against this opinion given that Hamilton holds a mammoth 59 point lead going into the United States grand prix.
It's as good a time as any then at this weekend's US grand prix for Sebastian Vettel and Ferrari to start cutting Hamilton's lead. BU they need to understand and overcome their reliability woes to do that. The galling thing for Ferrari over the last few races would have been that they had the pace to win, with the possible exception of Japan, but failed to even reach the chequered flag. Some suggestions are that quality control at the Maranello factory hasn't been up to scratch and its been painfully illustrated on track. What it is though is further evidence of how much Ferrari have flirted with the edge in the design of their 2017 car and their bid to win the title. Its evident that they've pushed the margins too far and have, arguably, lost the likely chance of being champions in 2017.
The question is really if Ferrari can recover. Instead, it is can they recover in time? It would be tough to find much support for the idea that Ferrari and Vettel could still walk away with the title. Still, however unlikely it seems it is never impossible especially in a sport as unpredictable as Formula 1. The silver lining in Vettel's woes, however small it might be, is that he'll have fresher power unit components in the bank than Hamilton which could allow him to push harder on Sunday afternoons, granted he gets the opportunity to do so.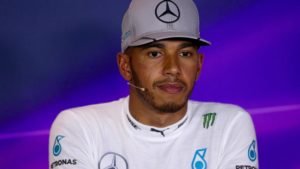 For Hamilton the equation is a simple one. Keep racking up the points with race finished, which will invariably not be outside the top three and it'll be enough to make him a four time champ perhaps even before the end of the season. If Hamilton were to win around the Circuit of the Americas this weekend and Vettel finishes fifth or lower he would be champion.
What are Hamilton's chances of taking victory in Texas this weekend? Barring any sort of unreliability for anyone, it should be a good fight between Merc and Ferrari with the latter probably holding an edge on Sunday. The first important factor is that the ultra- and supersoft combination of tyre compounds are in offing this weekend. Traditionally, Ferrari has been the stronger on this combination. What's more, it's also expected to be slightly warmer in Texas than in Japan, which plays to Ferrari's strength as Merc's problem of maintaining the correct core tyre temperature, continues to be an issue for them.
The layout too of the Herman Tilke designed track is more suitable to Ferrari and their aerodynamic proficiency. The first sector is dominated by a fast and flowing Esses section which has characteristics of both Silverstone's iconic Maggots-Becketts complex and the first sector of Japan's Suzuka circuit. In general, the five and a half kilometer circuit is dominated by medium to high-speed corners thatreward a good aero package. Added to this are a few hairpins, which will encourage and provide overtaking opportunities.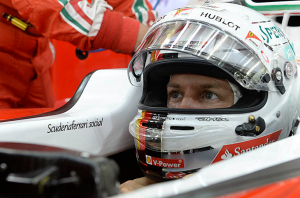 While most of the attention is focused at the front of the grid there are a few changes in the offing further down. Carlos Sainz bid farewell to the Toro Rosso team in Japan and will this weekend race as a fully-fledged Renault works driver. It means that Daniil Kvyat returns to the Toro Rosso fold. However, he will not be alongside Pierre Gasly who will instead be looking to win the Super Formula title this weekend. In his place will be 27 year old Kiwi and WEC superstar Brendon Hartley.
Given their horrendous run in the last three rounds there is little expectation of Ferrari. However, the pressure on the team to deliver is enormous and could prove the catalyst for Vettel to simply throw caution to wind in Texas.