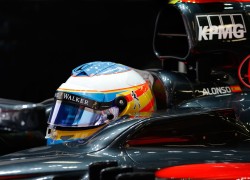 McLaren – Fernando Alonso & Stoffel Vandoorne
Given the results it's produced over the last two seasons it's safe to say that McLaren's renewed partnership with Honda has been miserable. As proud and prominent a company Honda may be there is no doubt that they underestimated the task of re-entering the sport.
Fernando Alonso and 24-year-old Stoffel Vandoorne will drive for the team in 2017. In the 2016 Bahrain grand prix Vandoorne made his debut as Alonso sat out with fractured ribs from a crash in Australia. The Belgian driver not only out-qualified teammate Jenson Button but when on to finish in tenth, scoring one point for the team. What was most impressive about Vandoorne's grand prix debut was the ease with which he slipped into the role of race driver. There were no wild off-track moments and hardly any mistakes. Regardless of the car's performance in 2017 he's unlikely to rattle Alonso's cage but he has already revealed himself as a driver to watch.
For a driver of Fernando Alonso's caliber 2017 will be catalyst for his future in the sport. It's unlikely, if McLaren were to underperform again, that he would stick around for much longer. It's unlikely that he'll slip into retirement either given his hunger for success. Come 2018 there is likely to be a plethora of options and all of them would welcome Alonso with open arms.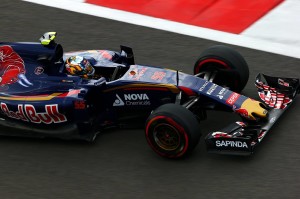 Toro Rosso – Carlos Sainz JR & Daniil Kvyat
The sister Red Bull team should have had a much better 2016 season. But running a year-old Ferrari engine encumbered it. This season they revert back to Renault power and with a good chassis they could, potentially, threaten a team like Force India.
For one of its drivers, Russian Daniil Kvyat, it's likely the last chance to make a real impression. His very public demotion from the Red Bull team last year was a spirit breaker and he took months to show some sort of recovery from it. But he did so as he fiercely held off her replacement Max Verstappen at the 2016 Singapore grand prix. On the other side of the garage Carlos Sainz Jr. must underline the enormous talent shown in the previous season. If he does, a better drive at a bigger team is definitely in his future.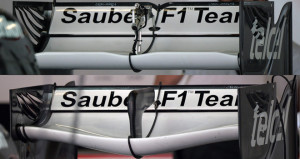 Sauber – Marcus Ericsson & Pascal Wehrlein
In the nick of time the Swiss-based team was given a new lease on life from Swedish investment firm, Longbow Finance. Though an independent team Sauber has rich history in the sport. Much credit must go to Monisha Kaltenborn and her team for continuing to fight for a team in a near financial death spiral. Sauber has already stressed the importance of chassis design and development in the new season. Thanks to relatively comfortable financial position the team will be able to maintain a program of development in 2017 unlike in 2016.
Marcus Ericsson remains as driver and while his performances have been solid an uncompetitive car has dwarfed them. Pascal Wehrlein slots in alongside and has a lot to prove to the paddock and himself. He will feel hard done by for not getting the Force India or Merc drive. But there's a reason he didn't get – the powers that be didn't think him ready to step up. 2017 is his chance of changing that opinion not just on the track but in the garage too.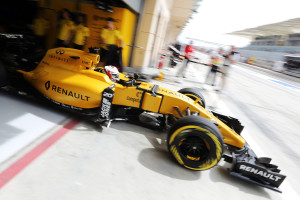 Renault – Nico Hulkenberg & Jolyon Palmer
The French team is very much in a re-building phase and wouldn't expect to make a massive splash in the new season. But their expectation will be to see a steady improvement throughout the season.
With several crashes and lackluster showings Jolyon Palmer has not impressed in the Renault. And now he'll be matched up against one of the most highly rated drivers on the grid in Nico Hulkenberg. German-driver Hulkenberg is the sort that fits well into any team but is running short on time to make it into one of the top teams in the sport.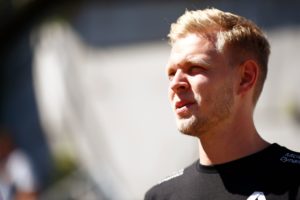 Haas F1 – Romain Grosjean & Keven Magnussen
The American-owned team started the 2016 season like a house on fire. That fire has dampened slightly but it is still a team of immense potential that is run, by Gene Haas, in the best way possible.
There is a sense of unfulfilled potential when you think about Romain Grosjean. His stint in the Lotus a few seasons ago looked like it would be the springboard to greater things but it hasn't worked out for the Frenchman. But he's a quality driver who should easily have the measure of teammate Kevin Magnussen if he can learn how to drive around the issues that may be present in the 2017 Haas car.