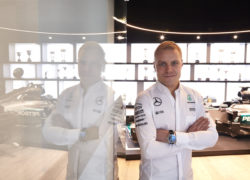 By now the news has spread far and wide that Mercedes have, officially, picked Valtteri Bottas to partner Lewis Hamilton at Mercedes for the 2017 season. Instinctively, the dominant question will be how he will shape up against his three-time world champion teammate.
It wasn't the electrifying choice many were looking for but Bottas is a known quantity with a solid track record, literally. He isn't considered as exciting as a Max Verstappen but that has more to do with his circumstances rather than his ability. For an independent mid-field team such as Williams the constructor's championship is vitally important. Hence, Bottas could not afford to throw caution to the wind as Red Bull drivers often do. Williams needed a consistent driver and one that would convert his points-scoring opportunities and this is what Bottas delivered.
Since it didn't include flashy overtakes it's easy to forget Bottas' performances in 2014 and 2015 that ensured Williams finished ahead of significantly richer teams Ferrari and Red Bull respectively in the constructor's standings. His four years at Williams has undoubtedly ensured that is much better prepared to step into the Merc seat, and into the limelight, than any younger driver would be.
What's more, over their three years as teammates Bottas regularly out-qualified his veteran teammate Felipe Massa. While Lewis Hamilton will undoubtedly be a much tougher benchmark Bottas has the potential to challenge his new teammate in this arena.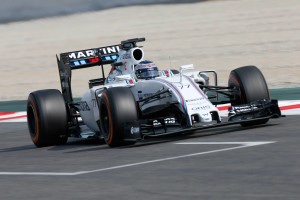 Nevertheless, while the Finnish driver has spent four seasons at Williams he remains somewhat unproven. At Williams his good performance were praised, but they were just that good. Not great, not awesome, never enough to induce a genuine thrill amongst those watching. What he has now is a golden opportunity to unleash all of his talent and show what he is truly capable of without inhibitions.
There is no doubt that Mercedes' first choice for Nico Rosberg's replacement would have been either a Sebastian Vettel, or Fernando Alonso, or even Daniel Ricciardo. Since these drivers were all locked into contracts Valtteri Bottas was the next best option. However, the likes of Vettel and Alonso are only signed up with their respective teams until the end of 2017. Therefore, Bottas has signed a one-year deal with Mercedes and he'll have twenty-one races to prove that he deserves to be signed ahead of them.
The other aspect of being a driver in a top team is life outside the car. The media focus on Valtteri Bottas will be intense, unrelenting, with a microscopic level of interest. But he is Finnish and like most of the great Finns in Formula 1 history, like Kimi Raikkonen, Mika Hakkinen, Bottas will likely be unflustered by the pomp and circumstance.
All this assumes that Mercedes' 2017 car will be at the sharp-end of the grid. Given the comprehensive rule changes this prediction is impossible. But wherever Merc stack up in the pecking order Bottas' performance against Hamilton will be one of the most fascinating developing stories of the season.
Will Bottas beat Hamilton in 2017? Probably not, but he will be closer to Hamilton than many predict.