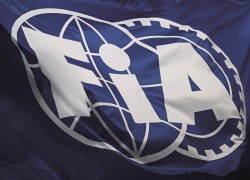 The World Motorsport Council (WMSC) officially approved a change to the 2015 Qualifying for F1 on Monday by e-vote.
This turn around was prompted by teams standing united against a proposed aggregate qualifying solution. The widespread condemnation of the new 2016 format from fans and teams sent F1 management and the FIA scrambling for a change. After a few obstacles where teams were not happy to accept a hybrid approach where the 2015 and 2016 would be used together, the teams stood together and unanimously agreed not to accept the aggregate qualifying format.
The FIA and F1 management finally agreed to return to the 2015 format which was ratified by the FIA and the WMSC. In return, teams will explore new avenues to change up the race weekend format together with a new qualifying format.
Statement from the FIA:
"The World Motor Sport Council today approved, via e-vote, the decision to revert to last season's qualification format for the remainder of the 2016 FIA Formula One World Championship.
The format, where the slowest six cars are eliminated at the end of the first two qualifying sessions before a final ten-car shootout for Pole in Q3, will return for this weekend's Chinese Grand Prix."