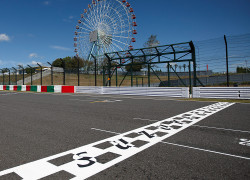 At the 2015 Japanese grand prix the stories were all about Lewis Hamilton. In 2016 the headlines are still about the Mercedes driver but now has a far different context to them.
The triple world champion arrives in Japan 23 points adrift and a little sheepish after some emotionally charged comments after his retirement from the Malaysian grand prix one week ago. It's an interesting place that Hamilton finds himself occupying. Bar his first championship win in 2008 he hasn't found himself so far adrift of the championship in the last few seasons. Some will say that his comments suggest that he's feeling the pressure and they may be right. But it's only showing out of the car and not on track where it counts most.
Make no mistake despite Hamilton's off track woe-is-me speech after his engine blow-up it wont have any affect on his driving in Japan or for the rest of the season. He'll strap into the cockpit of that number 44 Mercedes and drive it fast as it will go. This is precisely the reason why the 2016 driver's title is far from over. Of course unreliability or a clout from Sebastian Vettel could have an impact on proceedings but, as the illustrious 'they' like to say, that's racing. The thrill for race fans is that we'll now get to see how Hamilton responds and what Rosberg still has in the bank.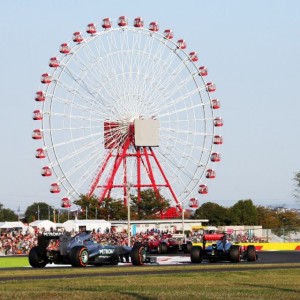 They get put on a show on one of the most challenging and inspiring circuits in the world. Japan's Suzuka circuit commands respect and the utmost precision from the driver while throwing a technically challenging layout at the car.   A firm crowd favourite in Japan Jenson Button explains his love for the famous circuit. "The Suzuka circuit is incredible – almost in a class of its own on the calendar. It's as close to a 'perfect' track as you can get in terms of having all of the different elements you would want as a driver. It's fast, technical, difficult, rewarding, and really fun to drive, so it's up there among the best.
It's not all about the Merc boys this weekend either. Red Bull's one-two victory in Malaysia landed a big blow in the battle for second place in the constructor's standings. Ferrari arrive in Japan far less competitive than they were in 2015 and with the layout of Suzuka will have a tough time beating the Red Bull around here. In fact, given their brilliantly performing chassis it's not unlikely that Red Bull could push or even challenge Mercedes for the top step of the podium if they have track position. The run down the ultra quick first corner in Japan has often been quite spicy and both Mercs will surely approach it with a bit of caution, which could open the door for Red Bull to take advantage. The weather too looks set to play its part with rain forecast during qualifying and the race.
It is impossible to return to Japan without memories of Jules Bianchi drifting into the consciousness. Two years ago the young Frenchman crashed and sustained injuries that would later claim his life. However impossibly painful the lost must be to Jules' family, friends, and fans at the very least his death was not in vain as Formula 1 and all motorsport continue to make strides in driver safety because of him.RIP Jules.