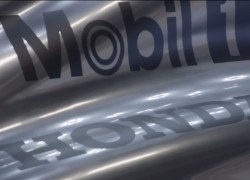 Japanese manufacturer Honda has announced that motorsport boss Yasuhisa Arai will be vacating his post.
The announcement of Arai's departure was made after a board meeting in Tokyo. Yusuke Hasegawa will replace Arai and take up the reigns of managing the F1 project while Arai will slot in as the senior manager of Honda Research and Development.
The change of leadership doesn't come as much of a surprise given Honda's difficult re-entry into F1 with the McLaren team. In a season blighted by unreliability and a serious deficiency in the engine department there was an inevitable feeling that some heads would have to roll.
"We didn't have any experience with the complex system [in 2015], so you can imagine the challenge, but we learned a lot and we have the confidence we can catch up," Arai told Autosport.