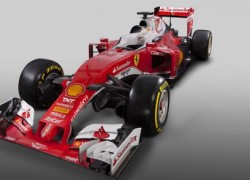 In a week dominated by car launches Ferrari has joined the party by unveiling its challenger for the 2016 season – the SF16-H.
In an online launch, hosted by F1 journalist James Allen, Kimi Raikkonen and Sebastian Vettel pulled the covers off their new car which Ferrari are calling the SF16-H.
The first, most notable, change is the livery which has a distinctively more retro feel with the addition of the white inlay over the cockpit and airbox.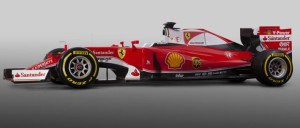 Team principal Maurizio Arrivebene was also in attendance for the unveiling of the SF16-H and shared his hope that the team and car will be able to challenge for the championship this season.
"Normally I am not setting the objectives, my boss sets the objective for the team. I think this year, we need to push a bit more. We would like to fight until the end for the championship," he said.
"I know that is not going to be easy, because our competitors are not sleeping, but we are committed to do our best."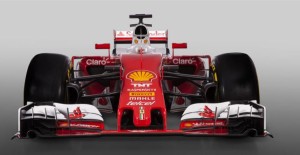 The nose of the SF16-H is noticeably shorter than its predecessors and after an arguably failed attempt at running pullrod suspension Ferrari has opted to run a pushrod suspension configuration for 2016.
Technical director James Alison noted that the SF16-H is different in "a number of areas."
"Last year was a decent step forward and we hope this car will be another good step forward to make us properly competitive," he added.
"We have improved across the board. All our hopes are in this car, and we can't wait to see it on the track."
(SF16-H Images courtesy of ferrari.com)