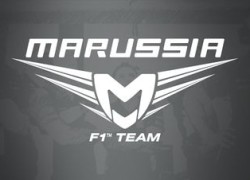 As the Formula 1 season draws to a close focus will shift to the all important winter testing season. The first test will take place after the season-ending Abu Dhabi grand prix.
On this occasion the test around the Yas Marina circuit will be a Pirelli tyre test. The one day test will run for twelve hours and will be used in preparation for the Italian tyre manufacturer's 2016 compounds.
The Manor Marussia team has announced that, for them, duties on the day will be split by GP2 drivers Rio Haryanto and Jordan King. "For Jordan, this is a planned part of his 2015 role as development driver, following a season spent with the team in an educational capacity. Rio has of course driven two of our cars in previous tests. In 2010, he was considered to be at the very tender age of 17 years old, but we knew he had an exciting future ahead of him," says Marussia team principal John Booth.
King currently sits in twelfth position in the GP2 standings while Haryanto is fourth ahead of the final race in Abu Dhabi. "Both drivers have extensive experience of running Pirelli tyres in GP2, and specifically the many GP2 tests that have been held in Abu Dhabi, so this leaves them well placed to help us play our part in Pirelli's evaluation programme next week," says Booth.
The Pirelli tyre test will take place on December 1st.