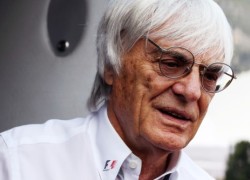 Formula 1 supremo Bernie Ecclestone has told Eyewitness News Sport exclusively that South Africa's chances of hosting an F1 race in the next few years is slim.
In an exclusive interview with EWN's Jean Smythe Ecclestone confirmed that he would love to bring Formula 1 back to South Africa for the first time since 1993. As the chief executive of the Formula One Group, which controls the commercial rights of the sport, Ecclestone confirmed that the only obstacle in South Africa's way is the absence of a legitimate proposal.
"I think it's really a case of someone getting behind this and saying, 'we're going to make it happen' because unless somebody does that it will just bumble on like it is with a lot of interest, and when it really comes down to it nobody is really making the effort to do anything," Ecclestone told EWN Sport.
Ecclestone confirmed that he had no meeting scheduled with any group from South Africa but confirmed that should a genuine proposal be brought before him he would agree to a five-year deal. A grand prix around the streets of Cape Town seemed to be the best concept according to the 84-year-old.
"If somebody sits in front of me today, with a pen, and wants to sign a contract there can be a race next year."
You can listen to EWN's Jean Smyth's complete interview with Bernie Ecclestone here: