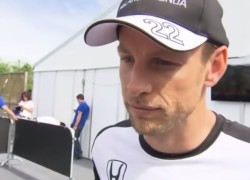 Amidst increased swirling speculation regarding his Formula One career, Jenson Button has admitted that the "joy" of competing in F1 is no longer there and has hinted at exiting the sport.
The British driver has always said that the moment he no longer enjoys being behind the wheel of a Formula One car, he would cal it a day. He also insinuated that he would like to make an announcement at this coming weekend's Japanese Grand Prix – which he considers a second home race.
Although McLaren holds the option on Button for the 2016 season and holds the final say over whether he will stay, the team's financial situation and being keen on bringing his salary down will most likely force them to rethink their future plans.  Button will not be keen to stay on at a lower salary with the struggling McLaren-Honda outfit and struggle at the back of the field.
"My head knows but my mouth and tongue doesn't know. The joy of being in the car is only there if you're fighting at the front and you feel as though you are achieving something,," Button said to British media.
"If you're fighting near the back, you're driving an F1 car, but you can easily get joy driving something else. The joy you get is from competing. It's about fighting at the front.
"It's about the possibility of standing on top of the podium. That's the joy of F1."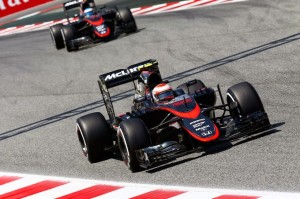 Button indicated that while meetings will still need to take place with McLaren, his mind was made up and he'd like to make an announcement at Suzuka.
"I have made that decision, that's the important thing," he said. "It is always nice to make an announcement when you are at your home grand prix, but I don't know what's happening yet.
"There are a lot of meetings in Japan, Ron Dennis and Eric Boullier will be there. I'm sure there will be a lot of meetings at the headquarters."
Should Button leave, the vacant seat will almost certainly belong to either reserve Kevin Magnussen, or test and development driver Stoffel Vandoorne, who is also the runaway leader in the 2015 GP campaign.