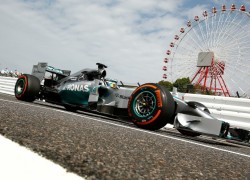 Japan's Suzuka circuit is one of the greatest tracks in the history of Formula One and is an enormous test of both car and driver ability.
Suzuka was built by Honda as a test facility in 1962 and was designed by Dutchman John Hugenholz. It held its first grand prix in 1982 and has hosted a race every year excluding 2007 and 2007 when the Japanese Grand Prix moved to Fuji.
The track includes a massive themepark showcasing the famous Big Wheel which dominates images of Suzuka.
This amazing circuit has provided fans with many a nail-biting race and end-of-season decider including the infamous Alain Prost / Ayrton Senna collision.
The track is a favourite amongst drivers and features some of the sport's most challenging corners. 130R and the famous Spoon Curve feature at the top of the list and the circuit's figure 8 layout makes it a unique track in the F1 calendar.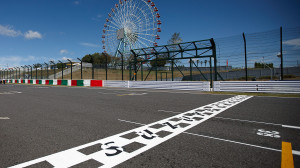 The Japanese Grand Prix takes place over 53 laps of 5.807kms each and we will see the Medium (white) and hard (orange) Pirelli tyres for this race. There is one DRS zone, along the main straight.
There is a lot to play for this weekend. If Ferrari can mount a similarly competitive challenge as they did in Singapore, Sebastian Vettel may be able to make a late run for the championship title. Wouldn't that be exciting?!
We'll be waking up early all weekend for the Japanese Grand Prix so prepare yourselves.
Herewith your Japanese Grand Prix weekend Broadcast Times: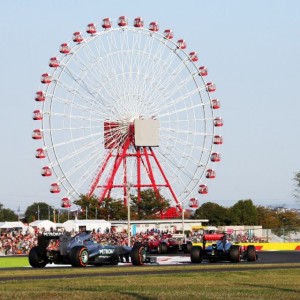 Free Practice 1: Friday 03:00
Free Practice 2: Friday 07:00
Free Practice 3: Saturday 05:00
Qualifying: Saturday 08:00
Race: Sunday 07:00
Be sure to join us on Twitter @F1_Madness for live commentary and chat throughout the Japanese Grand Prix weekend.