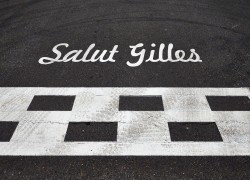 The Formula One circus heads to Montreal Canada for the 2016 Canadian Grand Prix at the Circuit Gilles Villeneuve.
Heading into this weekend Ferrari find themselves on the back foot. Red Bull's performance in the Spanish and Monaco Grands Prix have made them sit up and take notice and are now fighting to stay ahead of them and fighting to close the gap to Mercedes. One could argue that Red Bull were lucky in Spain and that in Monaco the track suited their car which was down on power. Canada should be the true test of the pace of the Red Bulls and their engine upgrades.
Ferrari are bringing an updated turbo and compressor to their cars. This upgrade will improve the turbo reliability which allowed Ferrari to make the change without spending any tokens. Changes to the compressor were performance upgrades and Ferrari was required to spend two tokens on this upgrade. The Gilles Villeneuve Circuit is quite power hungry with the long straights where drivers are at full throttle for 59% of the time.
Honda have brought updated turbo's to Canada which both McLaren drivers will use this weekend. This update used up two tokens and is aimed more at power harvesting than performance. This should make McLaren more competitive on the straights as power sensitive circuits seemed to be their Achilles heel.
F1 is set for a major shake up after the announcement that Heineken will become a global partner. They've secured branding rights for a few races and will have a significant presence at a few other races. Heineken are big on social media at digital media and can leverage the experience they've gained from the Uefa Champions League and the Rugby World cup into F1.
We are in quite an exciting time it can just get better for the fans from here.
| | | | | |
| --- | --- | --- | --- | --- |
| | CDT | GMT | GMT+2 | Local |
| Free Practice 1 | Friday 09:00 | Friday 14:00 | Friday 16:00 | Friday 10:00 |
| Free Practice 2 | Friday 13:00 | Friday 18:00 | Friday 20:00 | Friday 14:00 |
| Free Practice 3 | Saturday 09:00 | Saturday 14:00 | Saturday 16:00 | Saturday 10:00 |
| Qualifying | Saturday 12:00 | Saturday 17:00 | Saturday 19:00 | Saturday 13:00 |
| Race | Sunday 13:00 | Sunday 18:00 | Sunday 20:00 | Sunday 14:00 |