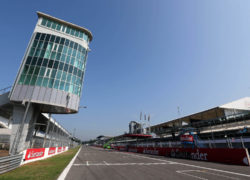 Formula 1 returns to Monza – the temple of speed – for round 14 of the Formula 1 World Championship and the Italian Grand Prix.
Built in 1922, the Autodromo Nazionale Monza became the 3rd purpose built track in the world. The initial layout which combined the current F1 circuit, minus the chicanes, and the the high speed loop was 10 km long. There have been numerous modifications and layout changes to the circuit. The current Grand Prix Circuit layout is 5.793 km long with notable corners such as the Curva Grande and the very fast and tricky Parabolica  Turn 11.
The Belgian Grand Prix showed that Mercedes was able to maintain it's dominant form this season. Red Bull have emerged as the next challenger to Mercedes with Ferrari close behind. At the end of the Belgian Grand Prix race, Ferrari say that they were much quicker than they showed. The incident at the start between Sebastian Vettel, Kimi Raikkonen and Max Verstappen destroyed any hope of a podium finish for both Ferrari's.
Coming into the Italian Grand Prix there is huge pressure and expectation on Ferrari. This is a home Grand Prix and the Tifosi at Monza can become very scathing if Ferrari fail to perform. They'll be pulling out all the stops to try and be close to Mercedes this weekend.
Monza is also one of the expensive races for teams in the paddock as they have to develop "Monza specific parts" to fit the characteristics of the high speed track. Teams usually run very lean rear wings with the emphasis on top end speed on the long straights.
A lovely autumn weekend in Monza can be expected this weekend. Temperatures will remain in the low 30s with the hot weather set to continue throughout the weekend.