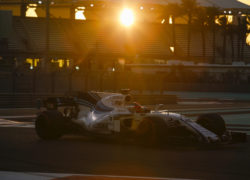 It's been no secret that the Williams F1 team has been evaluating Robert Kubica over the last several months. Still, there is no announcement from the team on who will fill the second seat alongside Canadian teenager Lance Stroll.
Kubica is no stranger to Formula 1 as his previous stints at Renault and BMW Sauber can attest. The Polish driver burst onto the F1 scene in 2006 with a pedigree and level of talent most drivers could only dream of. Both his spells with Sauber and Renault were underscored with tremendous speed and an easy prediction that he could one day become world champion. In 2011, a horrific crash at the Ronde di Andora rally partially severed his right forearm and devastated his Formula 1 career.
While he labeled a return to F1 as "nearly impossible" he reverted to competitive rally racing. The dream of F1 was never far away from his thoughts and the rumours of a possible return began to spread through the F1 paddock. Subsequently, Renault drafted him into the car for a day of testing following the 2017 Hungarian grand prix. The test, according the Renault who'd named Kubica as a possibility for 2018, was used to assess his capabilities. While no definitive data was shared from the test Renault would cease any interest shortly thereafter. Since then he's completed three days of testing for Williams who are also considering Russian driver Sergey Sirotkin.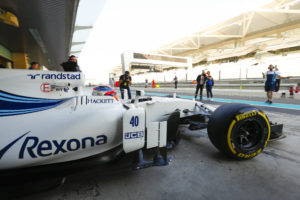 The case is easily made for Robert Kubica. He was blindingly quick in F1 and had all the makings of champion. His story is a goose bump-inducing achievement of the human spirit and there's little doubt that if Kubica were to make an F1 return it would be one of the greatest comeback stories in all of sports. And to sweeten the pot even further he also comes with a nice chunk of change from Polish oil company Lotos.
But the question about his competency continues to linger. It's clear at this stage that if Williams were fully confident in Kubica's capabilities they'd have already signed him up. It'd certainly be one heck of a PR win. Nonetheless PR isn't at the forefront of Williams' decision. Instead, it's having two drivers with the ability to score vital points that ensures that Williams continues to earn vital prize money as they aim to return to the forefront of F1.
The other driver in the running is 22-year old Sergey Sirotkin who also comes with a lucrative incentive from Russian backers. Rest assured that the fact that any sort of financial aspect must factor into the selection a driver doesn't sit well with Frank or Claire Williams. Racing and Formula 1 is in their DNA but the nagging reality of the financial burden of F1, as an independent team, is a chronic symptom of a far too expensive sport. And it forces a team like Williams into considering a sponsor-backed driver like Sirotkin who likely wouldn't have registered on the Williams' radar without it.
The expectation is that Kubica will be announced as a Williams driver for the 2018 season and if it eventuates the team would've have made the call based on the belief that is capable enough. Devoid of pressure the opinion from outside the Williams team has distinctly romantic note. After all, one of the biggest reasons we love sport is for the romance of it all, for human stories and achievements. But is that enough?
Images courtesy of Pirelli Motorsport.