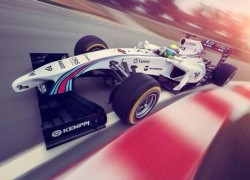 The Williams F1 Team has announced a number of changes to their engineering team ahead of the 2015 season.
This includes recruiting Dave Robson from McLaren to take over as Felipe Massa's new race engineer.
Robson, who spent several years at McLaren working as Jenson Button's race engineer, will report to Williams' Head of Vehicle Performance Rob Smedley who was Massa's race engineer at Ferrari.
The shake-up sees Massa's former engineer Andrew Murdoch promoted to the role of Senior Performance Engineer where he will lead the performance group at Williams' Grove base and work on developing new techniques and processes within the team to ensure that performance improvements are rolled out to both cars throughout the 2015 season.
Murdoch will still be seen on the pit wall as he will remain part of the trackside team, focusing on Valtteri Bottas's car. Bottas will still be engineered by Jonathan Eddolls.
Carl Gaden who joined the Williams team in 1988 and has served 22 years as their chief mechanic has also been promoted. He will take on the role of Senior Car Systems Engineer and will now be responsible for system reliability. Mark Pattinson, previously Number One Mechanic on Felipe Massa's car, has been promoted to replace Gaden as Chief Mechanic for the team.
"Off the back of a great 2014 campaign Williams is determined to continue this positive momentum into the new season, and these recent changes show our commitment to that goal," said chief technical officer Pat Symonds.
"We are proud to be able to promote our existing talent to help strengthen every area within our engineering team and we will continue to invest in new talent where necessary to ensure we have the support and resources to achieve our on-track ambitions throughout 2015 and beyond.
"Our engineering team for the coming season is looking strong and I'm excited to get the new season underway."
Williams finished the 2014 season in 3rd place in the Constructors' Championship – their highest finish since 2003.