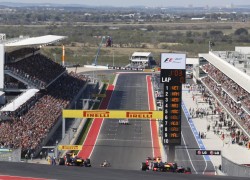 For the 18th Round of the 2013 FIA Formula One World Championship, we head to the spectacular Circuit of The Americas (COTA) in Austin, Texas for the United States Grand Prix. Here's what the teams and drivers had to say about their prospects ahead of this coming weekend's United States Grand Prix.
*Article to be updated as teams release their preview quotes
Read our United States Grand Prix Preview here.
Nico Rosberg, Mercedes
2012 Qualifying – 17th, 2012 Race – 13th
"The first United States Grand Prix at the Circuit of the Americas last year was great and it immediately became one of my favourite weekends of the year. The track has a similar layout to Suzuka in the first section and is very fast with good long straights and the DRS zone for overtaking. The big uphill section at the start of the lap is very unique as you're looking straight up into the sky and then suddenly you're in the middle of the corner. We've built up some momentum over the last couple of races and I hope we can have another good weekend in Austin and maintain our position of second place in the Championship."
Lewis Hamilton, Mercedes
2012 Qualifying – 2nd, 2012 Race – 1st
"I'm really looking forward to returning to Austin this weekend. I love the States and the first race at the Circuit of the Americas last year was such a great occasion, particularly for me as I was lucky enough to win! The enthusiasm and passion from the fans at the new venue was amazing and it was fantastic to see the support at the track and in the city; Austin is such a cool place. The track itself is a lot of fun and a real challenge to get the perfect lap. The high-speed changes of direction combined with the long straights and slower sections make it quite tricky to find the right set-up and balance. We're going into the final two races with one aim in mind and that's to finish second. It would mean so much to everyone at the team and we're determined to achieve it. Hopefully we can start with a strong weekend and some good points in Austin."
Ross Brawn, Mercedes team principal
"Formula One's return to America last year was a huge success and we're delighted to be heading back to Texas for our second visit this weekend. The Circuit of the Americas is a fantastic facility which provides a fitting venue and showcase for our sport in a very important market. It was very rewarding last year to see the packed grandstands and experience the welcome that we received in the city of Austin. The final two race weekends of the season are extremely important for our team and the outcome will determine how our season is judged. We've gained some momentum from two strong weekends in India and Abu Dhabi which consolidated our position in the Constructors' Championship but we can't take anything for granted. Everyone at the team has been and will continue to work extremely hard to ensure that we can outperform our rivals and achieve our goal."
Toto Wolff, Mercedes team executive director
"As a team, we have built some good momentum in the past two races, outscoring our direct rivals and showing our determination to hold on to second place in the Constructors' Championship. That's our clear focus and we have been working hard since Abu Dhabi to see how we can give the drivers a more raceable package for the final leg of the season. Nico will be out to maintain his strong finishing record, after two consecutive podiums, while Lewis showed last year that he is very comfortable on this circuit. It will be an intensely hard-fought weekend for the entire team."
Pastor Maldonado, Williams
2012 Qualifying – 10th, 2012 Race – 9th
"Austin is one of the better new circuits and it's a challenging layout that I enjoyed last year. Turn 1 is particularly spectacular with its very steep climb and the atmosphere last year was one of the best of the season. The track is quite hard on the tyres because of the many high speed corners and it is a long lap so getting on top of this will be a key focus during the practice sessions. The weather can also be quite varied in Texas with strong winds common and swings in temperature so this is another challenge for the teams. We made a positive step forward with the car in Abu Dhabi and its feeling better to drive, so hopefully we can continue making progress this weekend and manage to finish in the points."
Valtteri Bottas, Williams
2012 Qualifying – n/a, 2012 Race – n/a
"I did not drive this track in FP1 last year so this will be a new experience for me but one I'm really looking forward to. I talked to some of the drivers last year and they were very positive and mentioned how challenging the Circuit of the Americas was. There are lots of different types of corners so you will need a well balanced car to get a good laptime. You need a car that changes direction well and doesn't feel too soft as it needs to be very responsive when turning from one corner to the other. There is also a very long back straight so you need to find a good compromise between the level of downforce and drag. Turn 1 looks especially fun to tackle but the main excitement for me will be sector 1 in general because it has a lot of flowing high speed sections. The fans in Austin were so passionate and loud last year as well, that is my overriding memory, and it will be great to return to the US for a second year."
Xevi Pujolar, Williams chief race engineer
"The United States Grand Prix returns this year, for only the second time at the Circuit of the Americas, in Austin, Texas. Another Tilke designed track, this one takes some of the best features from some of the classic F1 racing circuits and combines them together to make a challenging layout. There are corners that are strongly inspired by the 'Senna S' from Interlagos, the Becketts-Maggots sequence from Silverstone, Motordrome from Hockenheim and the multi-apex Turn 8 from Istanbul. In total, these corners add up to give the circuit a mid- level average corner speed and below average turn angles. Pirelli have chosen the same compound combination as last year, bringing the hard and medium compounds, and they are expected to last for a relatively long number of laps with a low level of degradation. It is likely to be a one-stop race if the tarmac's roughness remains the same as last year. The current weather forecast is changeable for all three days with cool temperatures and a chance of rain throwing other elements into the mix. After showing improved pace in Abu Dhabi, we are looking forward to getting out to Austin and pushing hard for the final two races of the 2013 season."
Remi Taffin, Renault Sport F1 head of track operations
"Last year the United States Grand Prix proved to be an interesting challenge for engines. The low humidity put the internals of the engine under a lot of pressure, with the gradient changes – particularly into turn 1 – compounding the difficulty. We found fuel consumption to be one of the highest of the season due to the twisty first and last sectors where the driver is constantly on and off the throttle and also due the aerodynamic configuration, which tends to be high downforce, so higher drag. The starting fuel load is correspondingly one of the heaviest of the year. With an average speed over one lap of 196kph during the race and just over 205kph during qualifying, the Circuit of the Americas sits towards the top end of the power sensitive tracks."
Jenson Button, McLaren
2012 Qualifying – 12th, 2012 Race – 5th
"I had one of my most enjoyable races of the season at the Circuit of the Americas last year – I'd struggled in qualifying, starting 12th, but just got my head down on Sunday afternoon, had a great fight, and eventually finished fifth, which was extremely satisfying. The first sector of this circuit ranks as one of the best parts of a racetrack anywhere in the world. The first corner is really tricky, because it's steep and blind, after that, the circuit just winds through an incredibly fast switchback until the heavy braking for the back straight. After such an intense start to the lap, the straight offers a bit of a breather until you commit once again to the final sector, which is a series of slow-speed, quite technical corners. Again, there's a real variety of corner here, and it's fun to nail the sequence. It's definitely a place where accumulated knowledge of the layout can add to your speed. I'm optimistic that the track will suit the high-speed characteristics of our car, which showed improved pace in both India and Abu Dhabi. After a couple of difficult races, it'd be great to get a strong finish for all the Formula 1 fans in the US."
Sergio Perez, McLaren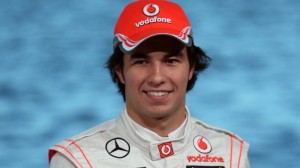 2012 Qualifying – 15th, 2012 Race – 11th
"I'm happy to call the United States Grand Prix my 'home' race! Texas is on the border with Mexico, so the venue provides the perfect opportunity for many Mexicans to make the trip to Austin for a taste of Formula 1. Last year, I was really overwhelmed by the level of Mexican support – you could see the grandstands full of Mexican flags, and the fans that I met were all really passionate, enthusiastic and knowledgeable. For a first race, Austin put on a fantastic show. For me, this will be the most important weekend of my year, and I'll be especially keen for a strong result to send my fans back home with a smile on their faces. I think we've shown some solid improvement and greater understanding of our car over the past few races, yet, frustratingly, both Jenson and I have had few opportunities to really demonstrate what the car is capable of. I'd love another chance of a race like India, where I was able to push throughout the entire race and get some strong points for the team."
Martin Whitmarsh, McLaren team principal
"After such a successful inaugural United States Grand Prix at COTA last season, the whole Vodafone McLaren Mercedes team is looking forward to returning to Austin. I was so impressed by what we witnessed last year – it was one of the best-organised and most enjoyable races of the season, and with none of the teething problems you usually associate with a new venue. The city of Austin, too, really rose to the occasion – and I know that the entire F1 community was hugely pleased and proud by the way Austinites everywhere made us feel so welcome. For Checo, the weekend will be a busy and important one – it's the closest he gets to his home in Mexico, and he's naturally excited and looking forward to the amount of local support and expectation that will be focused on him across the weekend. He will respond to it very well, I'm sure."
Pirelli
Paul Hembery, Pirelli motorsport director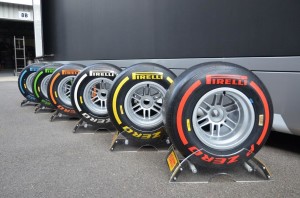 "The hard and medium tyres are the best choice for the United States Grand Prix, because it's a circuit that places several high-energy demands on the tyres, so you need the most durable compounds in the range. There are some fast corners and many rapid elevation changes as well: in that respect it's a bit like Spa. When you have more energy going through the tyre, you have a bigger heat build-up – which is what increases wear and degradation. Now that we're coming to the USA for the second time we have a better idea of what to expect, whereas last year – when we also nominated the hard and the medium – it was much more of a step into the unknown. This year's compounds are softer, so we would expect around two pit stops in the race, depending also on the rate of track evolution. Even though it's November we're still likely to have warm weather, which obviously affects thermal degradation too. Formula One received an absolutely fantastic welcome from the American public last year, which made it a truly memorable race, and we're very much looking forward to going back to a country full of great F1 fans, which is also a key market for our Ultra High Performance tyres."
Paul di Resta, Force India
2012 Qualifying – 13th, 2012 Race – 15th
"It's great to have a race there, especially at such an impressive facility. I still remember the huge crowd that came to the race last year and the amazing atmosphere. The place was absolutely packed and the whole city was very enthusiastic about Formula One. We go to the United States Grand Prix with high hopes and will try and build on the performance of Abu Dhabi.
"Sector one stands out for me. It's very similar to the Maggots and Becketts sequence at Silverstone and the fast chicanes work the car and tyres really hard. It's a very enjoyable part of the lap and those corners really show you the potential of a Formula One car. The rest of the lap is quite open with a great flow. A lot of the corners are off-camber, too, which adds another challenge."
Adrian Sutil, Force India
2012 Qualifying – n/a, 2012 Race – n/a
"I've spent time in America before. I've been to a few of the big cities: New York, Los Angeles and Miami, but never to Texas. I hear it's a beautiful place with a lot happening so it sounds like a great location. I've heard lots of good things about the Circuit of The Americas, too.
"It's a very unusual lap with a big variation of corners. The first sector is interesting with so many turns one after the other and it looks like there are some nice high-speed corners. The feedback I've heard is very positive and everyone says it's smooth and enjoyable to drive. From what I've seen it appears to be one of the better new generation tracks so I'm looking forward to getting there and trying it for myself."
Dr Vijay Mallya, Force India team principal
"We've scored 15 points in two races and we now have some breathing space behind us. But we won't change our approach heading to the United States Grand Prix. We will go there focused on closing the gap to fifth place, which is just 18 points. I think everybody was impressed by our first visit to Austin last year. The race was a real success and it's great to see the interest from such an important market. We were in the points last year and we go there determined to get some more this year."
Sebastian Vettel, Red Bull
2012 Qualifying – 1st, 2012 Race – 2nd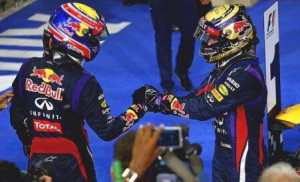 "Last year we were all sliding quite a lot because the tarmac was still so new, especially on the tight and twisty bit towards the end. It was sometimes almost more rally style than Formula One, because it was so slippery! The section after the steep hill at the beginning is particularly challenging. Last year it took me quite a while to get my bearings and to position the car correctly."
Mark Webber, Red Bull
2012 Qualifying – 3rd, 2012 Race – DNF
"It's a real credit to everyone involved in organising the inaugural event (last year) that it passed so smoothly. And Austin is a great city, so I see no reason why F1 can't gain a true foothold in the US at this venue. It is an incredible race track, it looked good on paper and lived up to expectations. It's really stimulating to drive, with lots of fast corners and some big undulations. There were some initial worries about the length of the first sector because it's long and has a lot of consecutive corners. But I think it's okay; it's very challenging because it's fast and you have to be very precise because it's very difficult to regain lost momentum if you make a mistake."
Romain Grosjean, Lotus
2012 Qualifying – 4th, 2012 Race – 7th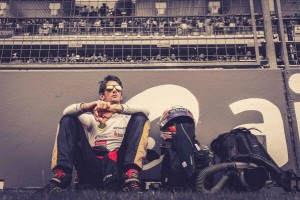 "I am really looking forward to the United States Grand Prix. Last year we had a reasonable weekend there in what was Formula One's first visit to the Circuit of The Americas, but this year I think there's potential for a lot more. In 2012 the track surface was new and temperatures were quite cool, so we struggled to find grip and also to get the best set-up as we learnt the new circuit. This year we have all the data from last time, we're expecting warmer temperatures and I know both the team and myself are working really well together to extract strong performance from the car.
"It's quite a balanced circuit in that you don't need one particular thing over another for the car to perform well, but it should be a circuit where the E21 can go strongly once again. Last year the challenge was finding the level of grip we wanted and I expect this to be a challenge again. The tyre allocation is quite hard so you really have to work the tyres to get them in the best performance window. We expect warmer temperatures this year which will help and the track surface will have changed a bit from the very new surface we had last time. All in all, I think we have potential to go quite well.
"My first visit (to America) was for the race last year and I definitely like the USA. It's such a big country and I know I've seen only a very small part of it. Since last year I've bought myself a Harley Davidson, so visiting Austin last year must have made an impression! I've had it customized so maybe I'll have to ride it around the US sometime in the future. As well as great motorbikes, we saw so many enthusiastic fans last time which was really great."
Eric Boullier, Lotus team principal
"We missed out on a podium in Abu Dhabi, but it's clear that the car had the pace to be there. That's where we want to be as that's where you get the most points. It would obviously be fantastic if we could get both of our drivers back on the podium before the end of the season, and if both cars could be there in Austin I'd be a very happy man."
Alan Permane, Lotus trackside operations director
"There are certainly no particular features of the circuit that give us cause for concern. The layout has a similar feel to Korea in many aspects, with high speed change of direction in the opening sector, a long straight in the middle sector, and low speed traction events combined with a long continuous curve in the final sector. It's a circuit we should be comfortable with by all accounts. Given what we've seen recently and after analysing all the data from Abu Dhabi, there's no reason to say we shouldn't be right in the hunt to take the challenge to Red Bull.
"As per the previous season, Pirelli have been very conservative in their allocation of the hard and medium compound for this race. On our first visit to the circuit last year, the tarmac was extremely smooth as you would expect from a newly laid surface, which naturally presented a bit of an unknown quantity in terms of tyre performance; the particular challenge being in generating tyre temperature.
"The uncertainty this time around lies in how much the tarmac will have matured over the past 12 months. In principal, with some of the bitumen having now worn away we should be left with a rougher surface which will allow more energy to be put through the tyres, thereby alleviating the aforementioned warm-up issues. Given the early running times and also the seasonal aspect of when we visit Austin, track temperatures can be relatively low during the morning practice sessions but rise significantly during the afternoons; an additional consideration to factor in when preparing practice strategies. We're hopeful of a slightly warmer welcome this year, and the forecast seems to be in our favour."
Alexander Rossi, Caterham reserve driver
"I very much look forward to the United States Grand Prix week starting. This is an important time in my career and the sport for America and another major step forward for me, to drive FP1 in my home country, in front of my own friends, family, supporters and fans. It means a lot to me that the team is giving me this opportunity, while trusting me with the responsibility and I want thank everyone who's helped make this possible.
"It's obviously going to be a very busy week, but I'm totally prepared for it all. I have a full plate of media appearances before we even get to the track, the FOTA Fan Forum event downtown on Wednesday evening, and then a karting event straight after that. I will have a good chance to meet fans and tell the local Austin media all about our sport, but then on Friday morning it'll be time for the real work to begin on track.
"I've already driven COTA several times, including in a classic Grand Prix car, so I know the layout well, but driving a current-season F1 car is a bit different altogether and on Grand Prix weekend it's a very important responsibility. With the amount of F1 testing I've already done over the last few years, I'm fully prepared to do the best job for the team in FP1. As it's an official practice session it's important that I help the team as much as possible to set the car up right for the rest of the weekend, while, for me, this is another chance to use the session to continue to learn, develop and progress towards the next step up to being the next full-time F1 race driver."
Giedo van der Garde, Caterham
2012 Qualifying – n/a, 2012 Race – n/a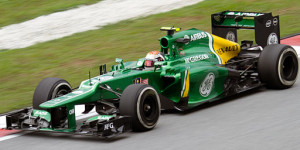 "Austin was a fantastic experience last year and I think I speak for the whole paddock when I say everyone's excited about getting back there. This year will be my first time driving the track, and as I'm sitting out FP1 it'll be even more important we get maximum track time on Friday afternoon and for the rest of the weekend, but after the race I had in Abu Dhabi, I'm ready for anything.
"I really was pleased with how the Abu Dhabi race went. The car felt great all weekend and I could just push for the whole race without mashing up the tyres. That's an amazing feeling in the car, when it all just clicks, even when you're racing for the sort of positions we are right now, and it's even better as I'd had a couple of tough weekends before that race and it was good to bounce back in such strong style.
"The focus for the United States Grand Prix will be the same as it has been all year. Keep ahead of the team we're fighting with for tenth and keep our fingers crossed for a bit of luck. I think we're due it – if luck was the reward for hard work and effort I'm sure the whole team would have had a load by now, but even without that, we just have to do the best job we can and grab anything that comes our way."
Charles Pic, Caterham
2012 Qualifying – 20th, 2012 Race – 20th
"After a tough race in Abu Dhabi it'll be good to be back in the car again at the United States Grand Prix. We had a set-up issue in Abu Dhabi that held us back all weekend but the guys in the factory have been looking into it in detail and it'll be fixed for Austin so I'm sure we'll come back fighting there.
"COTA is a great track to drive an F1 car around – it has huge elevation changes, some really technical sections and it's one of those very special Grands Prix where there's an amazing atmosphere all weekend, on and off track. I think that last year, when we went for the first time, we all expected the organisers to put on a great event, it is America after all, but I don't think anyone realised the whole city of Austin would embrace F1 like they did. I think this year it'll be even bigger and better – I know all the boys in the garage are looking forward to it as one of the great races of the year, and when you find a race like that, it's very special.
"It's also the home race for a couple of our main partners, Dell and GE, so we'll have a lot of guests in over the whole weekend. That's one of the challenges of being an F1 driver, being able to focus on the main goal despite everything else going on around you – I've always been good at that so, no matter how much off track work we have to do, I'll be ready to seize any opportunities that come our way on race day."
Nico Hulkenberg, Sauber
2012 Qualifying – 8th, 2012 Race – 8th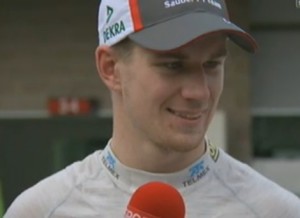 "Austin is a place everyone in Formula One likes, and I certainly like it. The organisers have done a fantastic job in putting an event like this together and making us feel welcome. It's a great circuit, although last year tyre management was a bit tricky because of the nature of the brand new asphalt, oil came to the surface. But, in terms of fun, it's a great track. It's very quick, has different and challenging corners and a good flow to it. I had a strong result there last year finishing eighth. Also, Austin as a town is fun. It's not a mega city, but there is a lot to do, and it has good restaurants and a nice atmosphere."
Esteban Gutierrez, Sauber
2012 Qualifying – n/a, 2012 Race – n/a
"The United States Grand Prix will be a very special weekend for me, because we can expect to have a lot of Mexican supporters again. I'm from Monterrey, which is quite close to Austin, being about one and a half to two hours away, so my family and also a lot of my friends will come to the event. This will give me additional motivation for the weekend and makes the atmosphere special. It will be a challenge, because I have not yet raced in Austin. It is a very complex layout and the first sector particularly is really interesting. It is very quick, a bit like Silverstone. They basically took the drivers' favourite parts of other tracks and combined them into one. I think this makes it a very attractive layout, and I am looking forward to get to know it. I really enjoyed attending the event as test and reserve driver last year, and now I am excited to be there as a Formula One driver. My personal expectations are to score points for our team in front of a big Mexican crowd. I want to entertain them and give them a reason to celebrate."
Tom McCullough, Sauber head of track engineering
"The Austin race was a popular addition to the calendar last year, and we look forward to having a large Mexican crowd supporting our team again. Significant elevation changes throughout the lap always add to the character of a track, with non-more so than the steep entry and exit to the low speed turn one. The rest of sector one is a challenging sequence containing multiple changes of direction at high speed. Sectors two and three put a larger emphasis on good straight-line-speed and a car that performs well in lower speed corners. The layout of the track also means overtaking is possible, especially into turns one and 12. Being new, the track evolution was high last year. It will be interesting to see how the medium and hard tyre compounds perform this year. We have a car capable of scoring points at all types of circuits, and that is clearly our aim for this penultimate race of the season."
Jules Bianchi, Marussia
2012 Qualifying – n/a, 2012 Race – n/a
"I'm really looking forward to the next two – the final two, actually – Grands Prix of my debut season. We are in a strong position to achieve our objectives and we are all firmly focused on what needs to be done. From the work in the simulator and having been to the Circuit of The Americas last year, the track is fantastic and Austin is a lot of fun, so a good place to begin our final push. Every now and then I get the chance to look back and think how quickly my first season of F1 has passed by, so I will take some time to savour Austin and Brazil and hope for a positive end to 2013."
Max Chilton, Marussia
2012 Qualifying – n/a, 2012 Race – n/a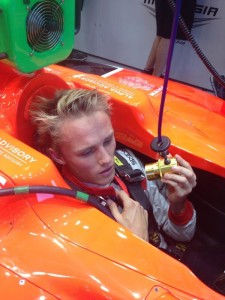 "I shared the experience of the inaugural United States Grand Prix with the team last year in my role as reserve driver and it was great to see just how much Austin had put into welcoming F1 back to America. The reception we all received from the fans was fantastic and the track looked awesome, so I'm really happy that I will finally get the chance to drive there next weekend.
I've been on the simulator this week for some final preparation and we've done a lot of work evaluating the issues from the race in Abu Dhabi, so I think we are as prepared as we can be for whatever challenges the final two races throw at us."
John Booth, Marussia team principal
"We enjoyed every minute of our United States Grand Prix experience in Austin last year and the Circuit of The Americas provided a fantastic racing experience for the drivers, the engineers and the fans. We've had a few days since Abu Dhabi to take a proper in-depth look at some of the issues we experienced there last weekend and we have some solutions in place to ensure we can attack the final two races with rather more confidence.
I think we have some strong developments in hand at present, but the challenge as always is to do the homework necessary to understand them thoroughly and utilise them effectively to extract more performance from the overall package. I hope we will be in a better position to do just that in Austin and Brazil."
More to follow.