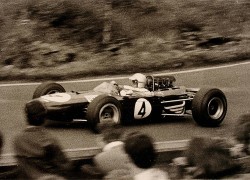 The 19th of May 2014 will forever be remembered in the Formula One world as the day we lost the legendary Sir Jack Brabham who died at his Gold Coast home at the age of 88 with his wife Margaret by his side.
The triple world champion lost a lengthy battle with liver disease and died peacefully at home according to his son David Brabham. "It's a very sad day for all of us. My father passed away peacefully at home at the age of 88 this morning," he said in a statement. "He lived an incredible life, achieving more than anyone would ever dream of and he will continue to live on through the astounding legacy he leaves behind."
Brabham won two consecutive drivers' championships in 1959 and 1960 with the Cooper Racing Team and again in 1966 in his own Brabham car. He remains the only man in Formula 1 history to win a championship in a car he built himself, a feat which is very unlikely to ever be repeated. He was also the first driver to be knighted for services to motorsport.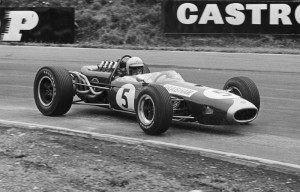 He was also the first Australian to secure a Formula One title. Such was his determination and passion that he famously pushed his car uphill to the finish line after running out of fuel on the final lap of the 1959 US Grand Prix to secure the title. "My car ran out of petrol about half a mile from the end. I couldn't do anything but just coast to a stop," he recounted years later. "I eventually stopped about 100 yards from the finishing line, and I started pushing. If anybody assisted me, I'd be disqualified. It was a big thrill to me to find out after I was exhausted on the ground, I found out that I'd actually won the championship. It was a fantastic thing."
His final race win was claimed on SA soil at the 1970 South African GP before he retired from Formula One that year. He had 14 Grand Prix wins.
Jack Brabham was also acclaimed as a brilliant engineer. He worked as a a Royal Australian Air Force flight mechanic and ran a small engineering workshop before he started racing midget cars in 1948. Some of the technological innovations brought about by the Brabham team helped to shape the sport we have today. In partnership with Ron Tauranac, over 500 Brabham race cars were built from the Brabham team's British Surrey base in the 1960s alone, while the Brabham name continued in F1 for well over 30 years.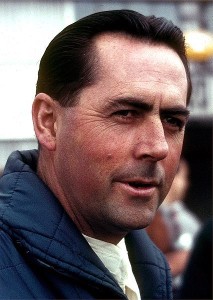 Tributes have poured in from every corner of the F1 community. Sir Sterling Moss, a fierce rival of Brabham's during their tenure in F1 said of the legendary Sir Jack, "My career would have been far less if it had not been for him because every race we would fight against each other. He was a terrific driver, a really hard guy to race against. He was a man I enjoyed being with as well as driving with and against."
Fellow Australian former Formula One driver, Mark Webber said that Brabham was a trailblazer. "He took the hardest road and made it easier for the rest of us to follow," he said in a statement. "When I thinkof Jack, I think of a tenacious individual; an absolute grafter; he did it his own way and made it stick."
Daniel Ricciardo, also a fellow Australian said that Sir Jack Brabham was, "a great Australian who inspired many Aussies to pursue our dreams."
2008 World Champion, Lewis Hamilton, said on Twitter, "RIP Sir Jack Brabham. What an amazing driver and man."
McLaren team boss and a former Brabham employee, Ron Dennis added that calling Brabham a legend was entirely justified, "The word 'legend' is often used to describe successful sportsmen," he said, "but often it exaggerates their status. In the case of Sir Jack Brabham, however, it's entirely justified."
Go well Sir Jack Brabham. And thank you for your massive contribution to Formula One. Rest in Peace.
Sir Jack Brabham (2 April 1926 – 19 May 2014).