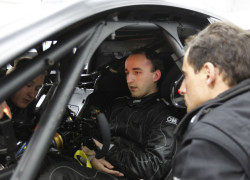 Mercedes has said that it would be willing to give Robert Kubica a Formula One test as soon as the Polish driver is ready to make a return to single-seaters.
Until now, the German Formula One team has declined to comment on reports that Kubica has been testing in Mercedes' sophisticated F1 simulator at Brackley.
But Kubica himself confirmed the reports, prompting chief executive Toto Wolff to admit that the former BMW and Renault driver is currently "helping" the Mercedes Formula One team.
Wolff told the BBC, "If there's any chance of getting him back in a DTM touring car or F1 cockpit, we'd love to do it."
"Any team would love to have a Robert Kubica."
Wolff did however clarify that Kubica's main focus is still rallying. "He is somebody I have known for 10 years but it's absolutely his call how he wants to help us and his main focus is rallying," he said.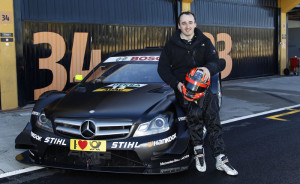 In January, Kubica tested a Mercedes DTM car at Valencia's Circuit Ricardo Tormo in his first taste of a high-performance track car since injuring his right arm in a near-fatal crash during a rally in 2011. He is currently taking part in the European Rally Championship and WRC2, but Kubica himself said that he believed he could still make a return to Formula One as soon as he regains movement in his wrist.
Wolff said that it is up to Kubica to let him know when he would like to test.
"This is where he wants to be successful and what he wants to do in the future."
Kubica last took part in a Formula One Grand Prix back in 2010 with the Renault team. He has worked very hard on his recovery since then and many an F1 fan has expressed their hopes of seeing him return.