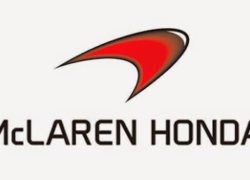 The long awaited announcement that McLaren will divorce from it's technical partnership with Honda and move to Renault has finally been confirmed.
After months of rumor and speculation the deal was finally announced on Friday 15 September 2017 after the first free practice session for the Singapore Grand Prix.
Years of unreliability, lack of performance and pressure from shareholders and sponsors have finally brought the deal to conclusion.
The McLaren-Renault deal will last from 2018-2020 and it will be the first time in Formula One history that the two teams will work together in a technical partnership.
"For McLaren Racing, the reason for the partnership is evident : Renault has demonstrated its ability to build championship-winning engines, for its own team as well as customer teams," said Renault in a statement.
Renault will now be supporting two top-tier teams, and itself as a works team.
"This is a strategic decision for Renault Sport Racing," said Jérôme Stoll, President of Renault Sport Racing.
"It is the first time that Renault will work with McLaren and we are proud to have reached an agreement with an organisation that has such a rich Formula 1 history.
"This alliance is not only technical and sporting, but also comes with marketing and communication benefits.
"We know that McLaren will push us hard on track and this competition will be to the benefit of all."
Zak Brown, McLaren Technology Group Executive Director:
"Today's announcement gives us the stability we need to move ahead with our chassis and technical programme for 2018 without any further hesitation.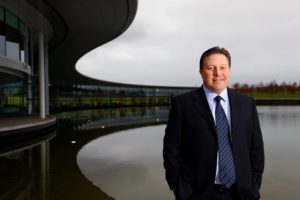 "As an organisation, McLaren has always worked extremely hard to form lasting partnerships with its technical suppliers. We're convinced that we can bring real value to Renault Sport Racing as we work alongside it to develop this current power unit into a regular race winner."
"There has never been any doubt over Honda's commitment and energy to the mission of success in Formula 1," continued Brown.
"For a combination of reasons our partnership has not flourished as any of us would have wished. It is certainly not for the want of effort on the part of either Honda or McLaren, but the time has come to move ahead in different directions.
"As fellow racers, we hope to see the great name of Honda get back to the top – our sport is better for their involvement. I know this view is shared by everyone in the sport."
Honda President & Representative Director, Takahiro Hachigo said that it was the best course of action for both Honda and McLaren.
"It is unfortunate that we must part ways with McLaren before fulfilling our ambitions, however, we made the decision with a belief that this is the best course of action for each other's future," he said.
"Honda will continue the fight together with McLaren all the way to the end of the 2017 season, and then continue its F1 racing activities in 2018 and beyond."