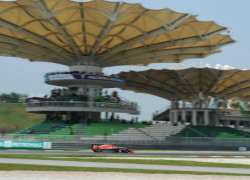 The revived Marussia, now Manor F1 team, has denied rumours that it cannot run both cars simulataneously, insisting that this is "complete, utter nonsense".
Manor F1 were unable to take part in the season opening Australian Grand Prix but after solving software problems preventing them from being there, headed on to the track for the first time in Sepang.
Speculation started however, when Manor F1 only sent Roberto Merhi out for qualifying and the race after Will Stevens' car was suffering what Manor F1 described as a "complex fuel system problem" during the final third pratice on Saturday.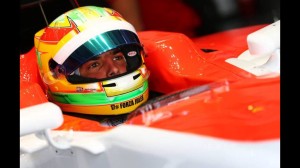 The Manor F1 team said that it did not run both cars simultaneously during practice in order to minimise the risk of making operational misatakes but when Stevens – who seemed to be faster than his team mate – did not appear for qualifying or the race, rumours started doing the rounds that the Manor F1 team were not capable of running both their cars at the same time.
Manor F1's sporting director Graeme Lowdon told Autosport that this was "complete, utter nonsense" and added his guarantee that "if that car could have moved, it would have raced."
"There is absolutely no question about it. And it would have qualified," he added.
"The systems and the people were perfectly happy with the results of everything in [practice] one, two and three from that point of view, and if you look at the run plans we weren't going round and round and round in one, two and three because we had very specific tasks in ticking things off.
"Quali we had very clear run planning for both cars, and we would have definitely raced with two cars."
According to Lowden, Manor F1 is doing everything it can to get both cars into every race as there were big opportunities for even just finishing. He seemed rather annoyed by the fingers pointed at the Manor F1 team saying that, "You would drag
the car kicking and screaming. It's complete utter nonsense. Elvis is not alive on Mars and all the rest of it."
Photo Credits:
Featured image: Manor F1 Team
Roberto Merhi: Twitter @robertomerhi