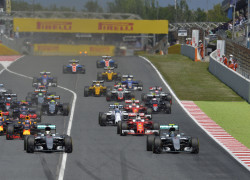 Liberty Media Group has announced that it has agreed to acquire Formula One from CVC Capital and others.
The deal, which values Formula One at $8.0 Billion and a $4.4 billion equity value, will be concluded in stages. An 18.7% minority stake will be acquired initially for $746 million which will be funded in cash by Liberty Media's cash holdings. The sale will be concluded when Liberty Media acquires 100% of Delta Topco, the holding company of Formula One, around the first quarter of 2017.
The transaction will also include the $4.1 billion of existing Formula One debt and $0.7 billion of cash holdings by Formula One.
CVC will continue to be the controlling shareholder until the sale is complete and will continue to hold 65% of Formula One Group's equity. CVC will also be represented at board level to support Liberty Media to continue to develop the sport. In addition to the board representation, CVC will also have someone installed on the board of directors of Liberty Media.
Teams will also be given a chance to participate in the shareholding of Formula One. The details of those agreements will be agreed to in due course.
Bernie Ecclestone will remain as CEO of Formula One under Liberty Media with newly appointed Chase Carey will take up the position as Chairman of the new Formula One Group succeeding Peter Brabexk-Letmathe who will remain on the board of Formula One as a non-executive director.
"I am thrilled to take up the role of Chairman of Formula One and have the opportunity to work alongside Bernie Ecclestone, CVC, and the Liberty Media team," said Carey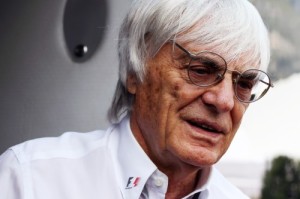 "I greatly admire Formula One as a unique global sports entertainment franchise attracting hundreds of millions of fans each season from all around the world.
"I see great opportunity to help Formula One continue to develop and prosper for the benefit of the sport, fans, teams and investors alike."
Greg Maffei, President and Chief Executive Officer of Liberty Media, said: "We are excited to become part of Formula One. We think our long-term perspective and expertise with media and sports assets will allow us to be good stewards of Formula One and benefit fans, teams and our shareholders.
"We look forward to working closely with Chase Carey and Bernie Ecclestone to support the next phase of growth for this hugely popular global sport."
Bernie Ecclestone, Chief Executive Officer of Formula One, said: "I would like to welcome Liberty Media and Chase Carey to Formula One and I look forward to working with them."