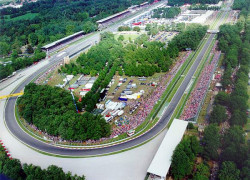 Formula One's Temple of Speed, the historic and spectacular Monza, is closing in on a new deal to secure a seven year deal for hosting the Italian Grand Prix.
The future of the circuit has been in some doubt for a while now after failing to agree to new terms for an extension beyond 2016 with F1 supremo Berni Ecclestone. Financial issues led to Ecclestone stating last August that there was a "good chance" that Monza could be dropped. A number of alternatives to Monza for hosting the Italian Grand Prix. These included the possibility of taking the race to Imola – hosts of the former San Marino Grand Prix.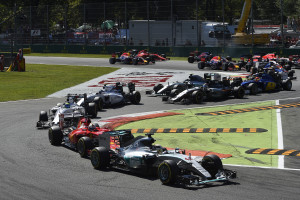 A new deal has however become more affordable for Monza, with an amendment to Italy's Stability Law which now allows the Automobile Club of Italy (ACI) to aid with funding the event in the future.
ACI chief Angelo Sticchi Damiani reported that they are "close" to signing a seven year deal with the FOM and says that talks for a new deal are now progressing well. He expressed his confidence in a deal being completed soon to keep Monza on the Formula One calendar.
"The Autodromo di Monza has had difficult times, but the worst is over and now we are close to signing with Ecclestone to have Formula One in Brianza for another seven years," he told the Gazzetta dello Sport."We're going to win a battle that led to the ACI making tremendous sacrifices."
Monza is the fastest fastest circuit on the F1 calendar and has featured in every Formule One world championship season except 1980.