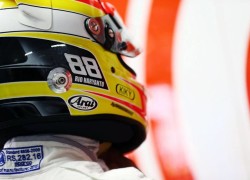 The Manor F1 Team announced on Wednesday 10 August 2016 that it will drop Rio Haryanto from it's driver line up after failure to meet his contractual agreements.
His replacement at the team, Esteban Ocon, will drive for the team from the Belgian Grand Prix onward.
Haryanto became Indonesia's first F1 driver when he was announced as a Manor driver for 2016 with backing from the Indonesian government. In weeks leading up to this announcement it was an open secret in the F1 Paddock that Haryanto would not be in the Manor car after the summer break.
Manor has offered Haryanto the role as reserve driver for the remaining 9 races in the season. There is no word on who will partner with Pascal Wehrlein from the Belgian Grand Prix but an announcement is expected soon.
Racing Director Dave Ryan was quoted saying: "Rio has been a much-valued member of our team since January, when we signed a contract with him for this season. Some time ago, his management indicated that they were experiencing difficulties honouring the obligations of that contract beyond the Hungarian Grand Prix.
"Rio's team have worked tirelessly to try to resolve that situation with his Indonesian backers and we have supported those efforts as much as possible, including allowing Rio to race in Germany.
"Unfortunately we reached a point where, in the best interests of the team, we were forced to explore other options for the remainder of the season.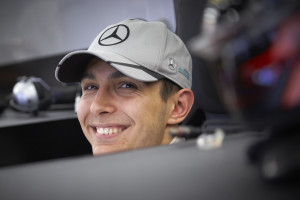 "We are very pleased to continue our support for Rio's Formula 1 ambitions, by offering him a Reserve Driver role for the rest of the current season. We very much hope that he will accept that offer."
Speaking about his call up to F1 Ocon said: "I'm thrilled that I'll be making my Grand Prix debut with Manor Racing later this month, and at Spa, of all circuits, which is the next best thing to my home race.
"I'm ready for this exciting step up, thanks to the experience I've gained as a Formula 1 Reserve Driver this season.
"I'd like to thank Renault Sport F1 Team and Mercedes-Benz for working together to make this happen, and to Manor Racing for the opportunity, which I'm going to grab with both hands."
Photo Credit: Manor Racing Formula One Team & Mercedes AMG Petronas Formula One Team