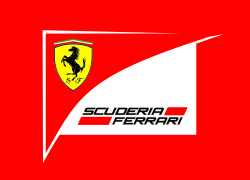 The Ferrari Formula 1 Team announced on Monday evening 16 December that Pat Fry their Technical Director for the chassis division and car designer Nikolas Tombazis are to leave the team. This comes amid an intense restructuring going on at the Maranello based team.
The newly appointed team principal of Ferrari, Maurizzio Arrivabene has restructured the team to a more flatter  organisation structure with a more clearer assignment of responsibilities.
James Allison, who was appointed in 2013, will now take up the role as technical director of the team and will also take the responsibility of track engineering in the interim. Allison will have two people reporting to him. The new Chief Designer Simone Resta who replaces Tombazis, and Mattia Binotto who is the Power Unit Director.
Massimo Rivola will manage all the Formula 1 activities while GT and Corse Clienti racing will be managed by Antonio Coletta.
To sum it all up. There have been 7 departures from the team within the space of 8 months. A president in the form of Luca Di Montezemolo, a driver – Fernando Alonso, two team bosses – Stefano Domenicali and Marco Matticacci, and engine boss – Luca Marmorini, and engineering director – Pat fry, and a chief car designer – Nikolas Tombazis. When one looks at it like this it seems as if the team is in the middle of a crisis but this seems to be all part of Sergio Marchionne's grand plan to get Ferrari back to the top of Fomrula 1