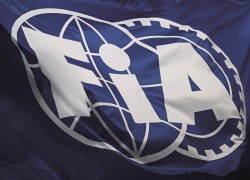 The FIA have moved to clarify comments about their sale of the 1% holding in Delta Topco(The holding company of the commercial rights of Formula 1).
A report on Forbes accused the FIA of a conflict of interest when selling the 1% share of Delta Topco, which at the time of sale to Liberty Media was worth $80 Million.
The issue was that the FIA, as the regulatory body of F1, needed to give approval of the sale of F1 to Liberty Media. The FIA, which owned 1% of Delta Topco, could only cash in on the 1% if F1's commercial rights, which were owned by Delta Topco, was sold.
The FIA gave approval and was handed a cheque by Liberty Media.
In a statement released by the FIA on Thursday 16 February 2017, they clarify all the allegations made in various reports. They've also said that they are willing to prove that there was no conflict of interest during the sale of F1.
Full statement below:
"In light of this, the FIA wishes to make clear the following once again:
Firstly, the prize money allocated in the Formula One World Championship is done so in accordance with the bilateral agreements that exist between each team and the Commercial Rights Holder (CRH). The FIA has no knowledge of these agreements
Secondly, there is no conflict of interest on the part of the FIA with regard to its approval of the change of control of the CRH which has been approved by the World Motor Sport Council taking into consideration exclusively the terms of the existing agreements between the CRH and the FIA and the best interests of the Championship
As per the Agreements made in 2001 for 100 Years, the FIA could only have withheld its consent in the event that the change of control would materially alter the ability of the CRH to fulfill its obligations; it is obvious that the taking of control of the Formula One Group by Liberty does not create such a risk, and nobody has ever suggested a different view in this respect
The FIA would naturally be happy to demonstrate the absence of any conflict of interest to any competent authority that may so request.
Once again, the FIA looks forward to its collaboration with both Liberty and the Formula One Group to create a constructive relationship that will ensure the continued success and the development of the FIA Formula One World Championship in the long term."