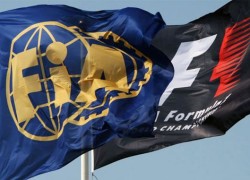 The FIA have released a statement saying that Ferrari has vetoed a decision to implement a cost cap on customer engines. This move has lead the FIA to open up tenders for a cheaper, standardized engine.
"The FIA, in agreement with FOM, suggested the principle of setting a maximum price for engine and gear box for client teams at the last Strategy Group meeting," read a statement by the FIA
"These measures were put to the vote and adopted with a large majority.
"However, Ferrari SpA decided to go against this and exercise the right of veto long recognised under agreements governing F1.
"In the interest of the Championship, the FIA has decided not to legally challenge Ferrari SpA's use of its right of veto."
With the FIA deciding not to challenge the decision, it opens up the door for them to call for tenders for a standard engine.
"The FIA will initiate a consultation with all stakeholders regarding the possible introduction of a client engine, which will be available as of 2017. Following this consultation a call for tenders for this client engine, the cost of which would be much lower than the current power unit, could be undertaken," the statement continued.
"Supported by FOM, the FIA will continue in its efforts to ensure the sustained long-term development of the Championship and look for solutions enabling it to achieve this.
" It asks all of the teams to make a positive contribution to the success of this approach through proposals and initiatives in the interest of the Championship and its continuation over the long term."