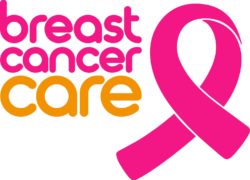 The Sahara Force India team has announced that it is partnering with Breast Cancer Care.
In a multi-year deal both of Force India's Formula 1 cars will carry the famous pink ribbon, which has become the symbol in the fight against breast cancer. This year the famous pink ribbon is celebrating twenty-five years and the focus races will be this weekend's Monaco grand prix, Montreal, Silverstone, Austin, and Mexico City during which the pink ribbon will be positioned on top of the VJM10's chassis.
It is the aim of the partnership between Force India and Breast Cancer Care to ensure that all who are affected by breast cancer receive the care, support, and information that is needed. Statistics show that every ten minutes someone is diagnosed with breast cancer.
"Our cars turning pink created a lot of positive buzz and it's a pleasure to be able to harness this feeling to raise awareness for such an important cause and charity," says Force India Team Principal Vijay Mallya. "We are proud to be working with Breast Cancer Care to bring their work into the spotlight and take advantage of Formula One's global reach to improve the lives of everyone affected, directly and indirectly, by breast cancer."
(Images Supplied)