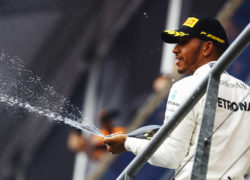 In terms of the spectacle of wheel-to-wheel racing the 2017 Belgian grand prix wasn't the most electrifying race of the season.
However, what it may have lacked as far as a pure racing show it certainly made up with the intensity of the battle between the two championship protagonists Sebastian Vettel and Lewis Hamilton.
While Hamilton maintained track position throughout the race the Mercedes driver was never more than two seconds ahead of Ferrari's Vettel. In his 200th grand prix Hamilton managed to keep Vettel at bay but it was far from a stroll for Mercedes who admitted post-race that it they were pushing flat out from light out to chequered flag. Vettel's inability to overtake Hamilton proved that track position remains all-important. It's once again abundantly clear that despite the fact that the 2017 cars are far quicker and more visually exciting it hasn't improved the ability to overtake.
A late safety car was deployed for debris on the track for an indefensible crash between Force India teammates Sergio Perez and Esteban Ocon. The testy relationship between Force India's drivers came to blows as Perez dangerously squeezed teammate Ocon into the old pitwall, making contact. The race stewards are likely to impose a hefty penalty for Perez's inexcusably dangerous driving.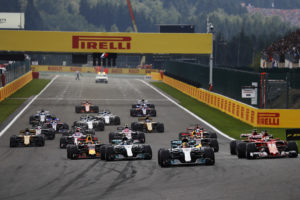 Despite Vettel getting to within half a tenth of taking the lead Hamilton maintained control. It wasn't the case for his Merc teammate Valtteri Bottas who was swamped, on either side, into turn four by Daniel Ricciardo on the left and Kimi Raikkonen on the right. It left Ricciardo in third and Raikkonen, recovering from a ten second stop/go penalty for not slowing under yellow flags, in fourth and a well-spanked Bottas in fifth.
For Max Verstappen his woeful run in 2017 continued with yet another reliability issue. This time a cylinder failure in the engine put an end to his afternoon at his de facto home race. While Verstappen's frustrations were amplified Nico Hulkenberg took sixth place for Renault ahead of Romain Grosjean in seventh, Massa in eighth, Ocon in ninth and Carlos Sainz in tenth for Toro Rosso.
Fully aware that radio communications are often broadcast to the world McLaren's Fernando Alonso didn't hold back his contempt during the race. His comments ranged from "embarrassing, really embarrassing" to "I really don't care too much about the gaps. This is just a test" when told about the gap to other drivers in his vicinity. Later on he summarily told the team that he wanted no more radio communication.
While his frustration is certainly warranted it was perhaps not the classiest way to go about voicing it. There are more than 600 McLaren employees working flat-out to get these two cars onto the track in the best condition possible and it would likely have been terribly demoralizing for them to hear Alonso's comments.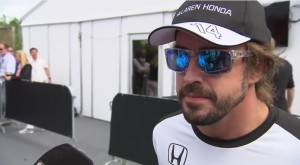 The simple truth is that there is no doubt whatsoever that Fernando Alonso is supremely talented and still well capable of winning world titles.
But ponder this: Ferrari could have easily re-signed him for 2018, but chose instead to stick with their current line-up. There is a reason for this and the temperament he displayed in Belgian Gp has everything to do with it.
Hamilton's intensely fought win has seen him halve Vettel's gap to seven points ahead of Ferrari's home race this weekend at Monza.
All images courtesy of Pirelli Motorsport