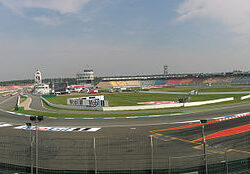 The last time the F1 paddock visited Germany's Hockenheimring was in 2014. Back then Mercedes' dominance was just getting into its stride and Sebastian Vettel was still a Red Bull driver.
Given the amount of things that have changed it feels impossible that the race around the Hockenheimring was just two years ago. In 2016 Lewis Hamilton is a triple world champion, Sebastian Vettel has settled into life as a Ferrari driver, and there was no American team on the grid.
What remains unchanged is the mystic and attraction of the Hockenheimring.  They will all be fighting it out on a German circuit that varies quite a bit from what was seen two weeks ago in Hungary. The layout includes just two high speed corners as the rest of the lap is comprised of medium speed corners. This requires stability under braking and conversely good traction out of the slower speed corners.
Overtaking here is easier than at the Hungaroring but Red Bull and Ferrari are unlikely to have enough to challenge Mercedes. For Red Bull the fact that the German circuit is very much power limited will have a big impact on their pace. However, expect to see Daniel Ricciardo and Max Verstappen loitering near the top few positions and likely giving the Ferrari's a tough fight.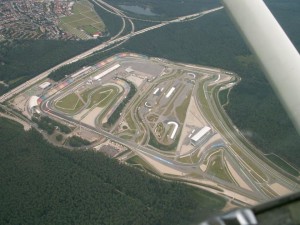 The Italian team have been thrown a bit of curveball with the departure of tech chief James Allison. It's never a good sign when one of the head honchos leaves mid-way through the season but it is likely that Allison did not in order to spend time with his young children. The immediate impact on Ferrari won't be too significant. They still have scheduled updates to fit to the 2016 car throughout the season as they shift focus to their 2017 challenger.
In Germany the cooler weather may once again be Ferrari's foe. Throughout the season the team has consistently struggled with maintaining optimum tyre temps in cooler conditions.
The run down to turn one tightens quite quickly and it remains to be seen how hard the two Merc boys will fight for dominance when the light goes out. You can't help feeling that if Rosberg is beaten by Hamilton here it may be championship over for the German.