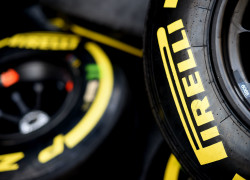 The introduction of a third available compound by Pirelli has positively added to the spectacle. Here is a look at the different strategies adopted by drivers during the 2016 Bahrain grand prix.
In Friday's second free practice session Ferrari's Kimi Raikkonen competed a twenty lap run on the medium compound tyres. The stint showed up well in terms of pace and would've been considered a good choice for those opting for a two stop race strategy. However, conditions in Sunday's race were not conducive to competitively running the medium tyre.
Although Red Bull's Daniel Ricciardo ran his final stint on the medium tyre his second stint, on the soft tyre, was the decisive factor in his race. The Williams drivers Felipe Massa and Valtteri Bottas started the race without any new sets of the soft tyre, thereby compromising how innovative they could be on tyre strategy. Massa ran the longest stint on the medium tyre and though he ran as high as second at the start of the race ultimately finished eighth ahead of teammate Bottas in ninth.
Haas' race strategy engineer Ruth Buscombe calleed the most dynamic and aggressive of the race for Romain Grosjean. The Frenchman ran three stints on the supersoft tyre and his final stint on a new set of yellow-walled soft tyres.