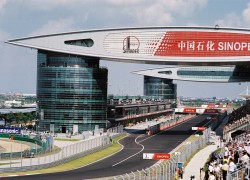 If you're not mulling several burning questions and theories at the same time then you're more than likely not thinking about Formula 1 and the upcoming Chinese grand prix.
The biggest of these burning questions is whether Ferrari's stunning Malaysian grand prix victory was indicative of something or just a flash in the Mercedes dominated pan. But things are rarely ever as simple as either answering yes or no either way. This is after all Formula 1 and there are a plethora of variables and circumstances that have to enter into providing a carefully thought out response to this poser.
The biggest determining factor will be the temperature. In Malaysia the scorching track temperature played to Ferrari's strength but it wasn't the only advantage they put on the table. In comparison to Mercedes the Ferrari driver's did a much better job at managing their tyre degradation.
The Pirelli tyres are far less temperamental than when they were first introduced to Formula 1 but the benefit of eeking a bit more performance out of them than the competition is a big advantage. The temperatures in China won't be anything like that of Sepang but the track surface is quite an abrasive one. Add to this that Pirelli have selected the medium and soft compounds for the weekend and Ferrari is still in with a shout.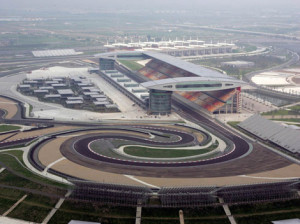 Sebastian Vettel's win in Malaysia doesn't mean that he or Ferrari will be able to consistently beat Mercedes. But it's given Mercedes boss Toto Wolff and his team something to think about. "In two weeks you are caught up and you lose the race fair and square on track which is a bit of a wake-up call, which is good for us."
The pace of development in Formula 1 has always been staggering but never quite something you can get used to. In 2014 Williams were, by far, the second quickest team on the grid and even locked out the front row for the Austrian grand prix. Several months later the Grove based team has, so far, fallen short of the frontrunners. We are missing race pace – and quite a big amount," said Valtteri Bottas. "With the ideal race, starting at the front, the gap wouldn't be that big but it is too big, much bigger than we expected.
The FW34 Williams shouldn't have too bad a time of it this weekend because China's Shanghai circuit is a marvellous mixture of intricate, technical corners and wide-open straights prepared to test the limits of the modern F1 hybrid technology. Turn one is a test in patience as it makes a 180 degree turn before accelerating into a slightly off-camber turn two.  "The circuit has a very long straight, where a good top speed is important, and an interesting mix of low, medium and high speed corners. In addition, it has several technical sections where unique corners, such as turns one and 13, lead straight into further corners requiring a good car balance and precise driving," says Giampaolo Dall'Ara, Head of Track Engineering at Sauber.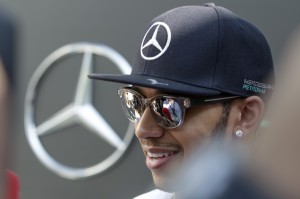 All the teams like coming to these parts too. It's bustling juggernaut economy and bustling automotive industry is a big target for the manufacturer's involved in the sport. Achieve commercial success in the densely populated Chinese region and you'll be smiling at the way to the bank.
There will be more than just the battle up front to whet the appetite this weekend. The Lotus F1 team maintain that they have made big gains from last year but have not yet been able to show this on track. If they are able the fight in the mid-field, with Toro Rosso and Sauber, may yield quite a battle.
The saying goes that you're only as good as your last race. In this case it means a dazzling Ferrari victory and Mercedes being, slightly, found out. But the pragmatic part of the brain will remind you that though Ferrari's victory was stunning it is still up against the juggernaut of Mercedes. Then again, pragmatism is terribly over-rated.