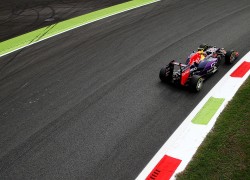 Red Bull are set to make a double engine change on both their drivers' cars ahead of the Italian Grand Prix race on Sunday while Toro Rosso will make a tactical engine change.
This double engine change comes after Renault, the engine supplier for Red Bull and Toro Rosso, revealed that their updated engine which was expected at the Russian Grand Prix will only make an appearance at the American Grand Prix in Austin, Texas.
Since the engine component penalty rule was changed after the Austrian Grand Prix, drivers will no longer have to carry remaining grid drops into a race. McLaren took full advantage of this in Belgium when they made a double engine change for both their drivers after Free Practice 1 and Free Practice 2. This was done to ensure that McLaren would not have to take any more penalties later in the season and that they have three relatively new power units available to them.
Following Renault's news, Red Bull have decided to employ the same strategy. This move ensures the team will have enough healthy components to last them till the end of the season should the updated engine fail to materialize in Austin.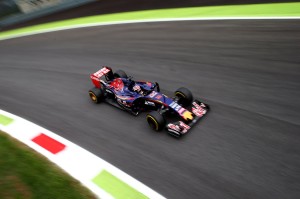 After Free Practice 1, Red Bull fitted Ricciardo's car with its 6th engine(10-place drop), 5th turbo(5-place drop), 5th MGU-H(5-place drop) and 5th MGU-K(5-place drop) while Kvyat's car was fitted with a 6th engine and 5th turbo. Red Bull are expected to fit their 7th engines to their cars before free practice 3. This brings Ricciardo's total grid penalty to 35-places and Kvyat's to 25-places.
Toro Rosso Rosso who had to make a change to Carloz Sainz's engine after Free Practice 1 made a second tactical change after Free Practice 2. This will drop the Spaniard down 20 places while his team mate Max Verstappen will drop 10-places.
Photo credit: Inifini Red Bull Racing Formula One Team, Scuderia Toro Rosso Formula 1