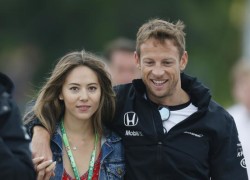 Jenson Button and his wife Jessica were the victims of a shameless robbery in which police suspect they were gassed to allow the burglars free reign in their rented villa in St Tropez in France.
The couple were staying in the villa with friends when the burglary took place. Nobody was harmed during the burglary but a number of jewellery items were stolen, including Jessica Button's engagement ring.
According to a spokesperson for Button, "Jenson, Jessica and friends were on holiday in a rented villa. Two men broke into the property whilst they all slept and stole a number of items of jewellery including, most upsettingly, Jessica's engagement ring.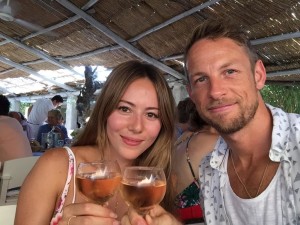 "The police have indicated that this has become a growing problem in the region with perpetrators going so far as to gas their proposed victims through the air conditioning units before breaking in.
"Whilst unharmed, everyone involved is unsurprisingly shaken by the events."
Photo Credits: Jenson Button via Twitter