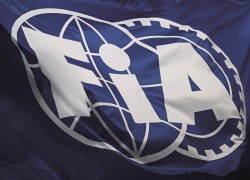 The FIA, Formula 1's governing body, has announced that the qualifying format has undergone further changes.
The trial of the elimination styled qualifying format at the first race of the season in Australia was met with wide-spread criticism. A social media outcry was followed by meetings of the Formula 1 Working Group and several statements panning the format as a concept.
It was then announced that the qualifying format would revert to its 2015 guise in time for the Bahrain grand prix. However, following another meeting, and a vote, the elimination style format was re-instated. F1 supremo Bernie Ecclestone was quoted as saying that the plan was always to give the new format two races and then to evaluate its strengths and weaknesses.
In yet another about turn the FIA has issued a statement in which they state the following:
"After careful consideration of all opinions and facts as it pertains to the matter of the official qualifying format a decision has been taken which we believe is best for the sport, its participants, and its numerous fans. We are instituting, with immediate effect, a qualifying format that we believe will satisfy all parties concerned. The qualifying session will run for one hour (60 minutes) in which drivers will have a maximum of twelve laps to set their best possible time."
This qualifying format was introduced in 1996 and ran up until the 2002 season. In addition, today is April 1st.