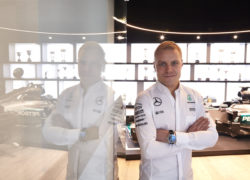 The Mercedes F1 Team have finally made things official and have announced Valtteri Bottas will drive for the team from 2017 replacing World Champion Nico Rosberg.
This announcement follows the announcement from Williams that Felipe Massa will come out of retirement to compete for one more season in F1.
The confirmation from Mercedes comes months after reports tipping the Finn to partner alongside Lewis Hamilton for the 2017 Formula 1 World Championship.
"It's very exciting times for me," said Bottas.
"I think it's going to take a while to understand that this is really happening. It's definitely another dream come true, to race in another team with such great history – especially in the recent years, which have been so impressive.
"I'm really proud to become a part of that and grateful to everyone at Mercedes for trusting my skills and giving me this opportunity.
"I've had a really warm welcome so far. Of course, I have a lot more people to meet and new faces to remember. But initially everything has felt very good. I'm really impressed with the facilities and I'm looking forward to getting to know everyone better.
Bottas is under no illusions about the magnitude of the task ahead of him.
"I'm ready to work hard, to prove myself to the team and to prove my skills. It's going to be a challenging season and joining a new team makes it more work than normal. But I'm 100% ready for that.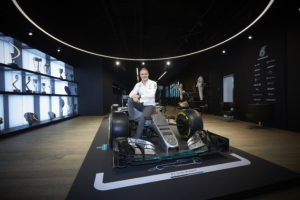 "I'm training hard to be at my physical best because it will be much tougher with these new cars. I always set the bar really high, so my target is to perform from the first race. I'm full of energy and ready to get to work for this year and hopefully many more to come with Mercedes."
Toto Wolff says that Bottas will be a good fit at Mercedes and he has no doubt that the Finn will perform well for the team.
"Sometimes in life, unexpected circumstances provide interesting opportunities. Nico's decision in December was a big surprise – certainly a challenging situation for the team to handle. But weathering the storm makes you more resilient and we see this as another opportunity for the team to grow," explained Wolff before announcing Bottas as a Mercedes driver.
"Valtteri is a no-nonsense guy: down to earth, straightforward and very focused. Pretty Finnish, to be honest, and a great fit for us.
"He has an impressive track record in the junior categories and nine podiums in F1. But now it's time for the next level, to see how he can step up to challenge for race wins and for Championships.
"We know that we are already behind the curve in terms of preparations for the new season, so we've got a busy programme to get him integrated into the team. One thing is for sure: as I know Valtteri, he will give it everything."
Photo credit: Mercedes AMG Petronas Formula One Team